Tilinelson2 was awesome enough to commission a Maia plushie from me. The adorable squishiness was enough to melt my cold, black heart.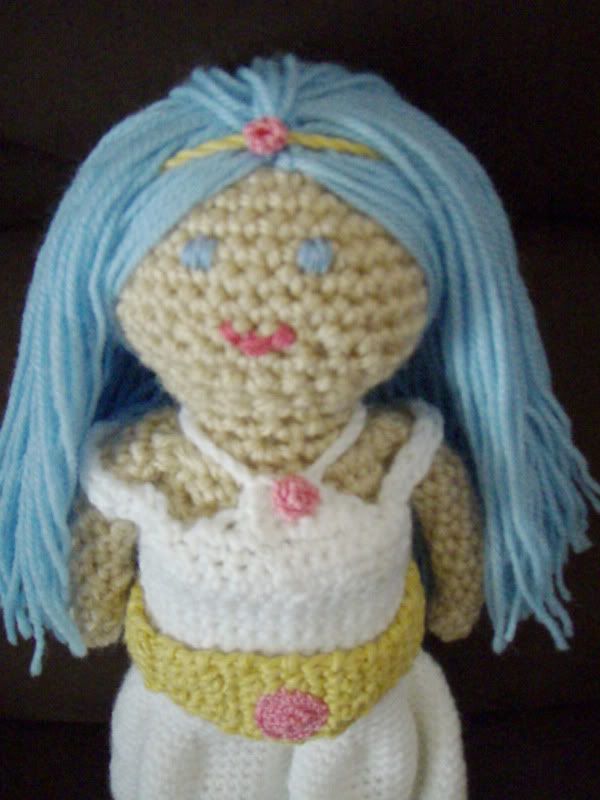 She needs to be cuddled.
That's a quarter by her foot for scale. She measures just shy of a foot tall.
I found a basic template for the body and a tutorial for yarn hair, but everything else was free-form crochet. I'm a big nerd, so I enjoy those types of things.