Here are some screenshots of the Visual Novel on the works....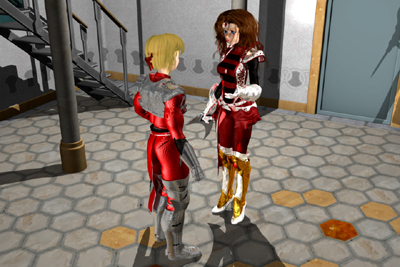 Alys: -This is your first job since you joined the hunter guild.
You'd better put your heart into it!
Chaz: So... I'm not a trainee anymore.
Alys: From this day on, you are a full-fledged partner! Now come on! Let's go!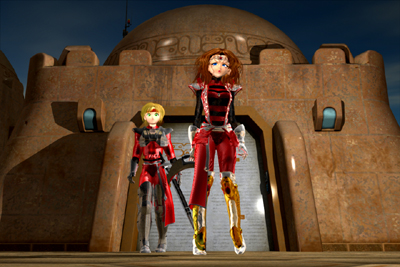 Chaz: Where are we off to this time?
Alys: It's a bit far. We're going to Motavia Academy in the town of Piata.
Chaz: Wow! So we're going to the Town of Learning! I wonder what's happened there?
Alys: Who Knows? The message said "Just come." We'll get the details once we're there.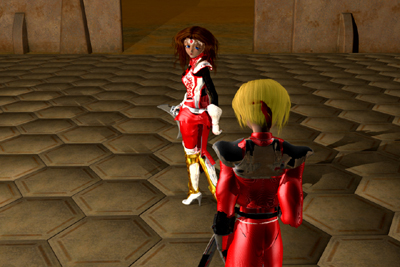 Chaz: Since we're going over to be there anyway, I'd sure like to tour the academy.
Alys: Is that all you can think about? Learning?
Chaz: Uh...wait, why is that bad?
Alys: Get moving or I'll leave you behind!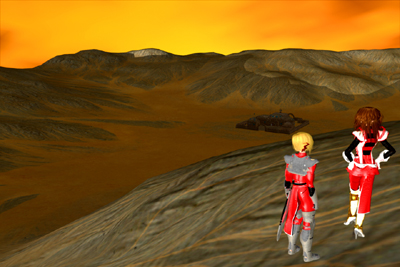 AW 2284. Monster attacks have swelled the ranks of those who call themselves 'Hunters.'
But as the attacks become ever more frequent and powerful, an elite few begin to wonder
what is behind this outbreak... and when and how will it all end?